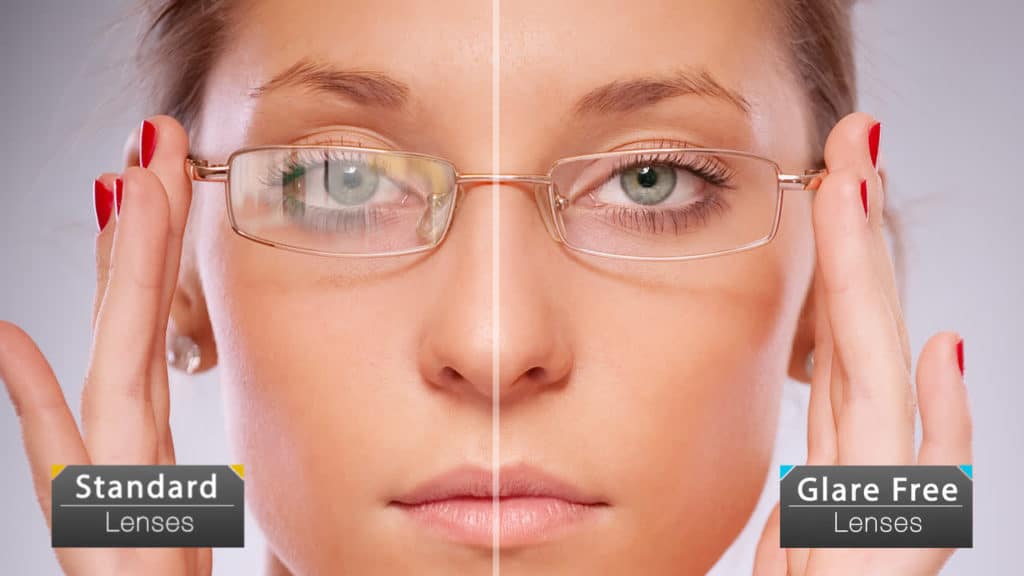 Optic Topic by Steven A. Queenan at Regional Eye Optical – Week of March 4, 2021
If you have been told that the glare bouncing off your eyeglass lenses prevented someone from looking you in the eye, there is a solution. "Anti-reflective" (AR) coatings, which are applied to both the fronts and backs of each lens, reduce the glare and reflections often encountered by those who wear untreated lenses.
Thus, AR coatings prove to be beneficial not only outdoors (where reflections off shiny materials are so distracting", but indoors, as well. Without AR coatings, lighting from overhead fluorescent office fixtures lead to the appearance of square-shaped patches of light on lenses and the glare from computer screens cause eye fatigue. Because anti-reflective coatings allow more light to pass through to the eyes, eyes can relax.
Anti-reflective coating is especially beneficial when used on high-index lenses, which reflect more light than regular plastic lenses.
Anti-reflective glasses are also more attractive, so you can look your best in all lighting conditions. AR coating also prevents glare from behind hitting the back of your lenses and reflecting into your eyes.
To learn more, please call 320-587-6309. We are located just inside Regional Eye Center at 1455 Montreal Street, SE in Hutchinson, MN. Our business hours are:
Mon. & Thurs. 8:00am – 7:30pm
Tues. & Wed. 8:00am – 5:30pm
Fri. 8:00am – 1:00pm
Sat. Closed
---