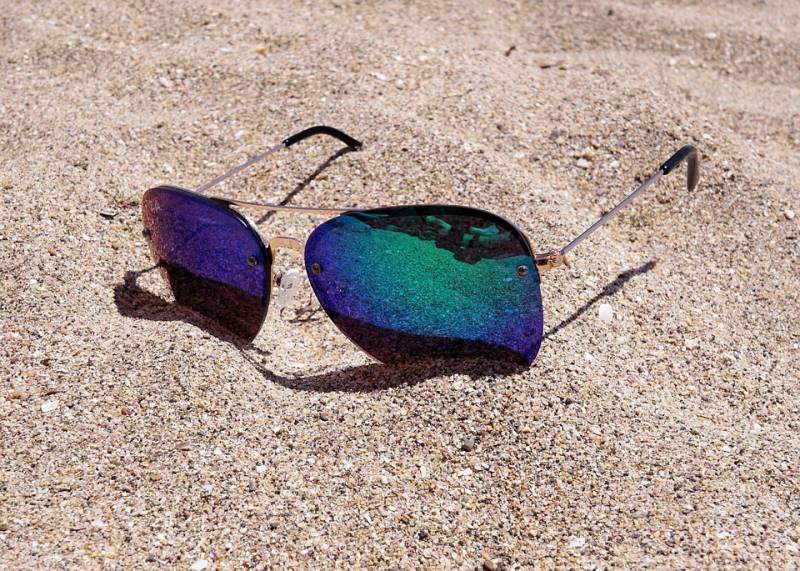 Optic Topic by Steven A. Queenan at Regional Eye Optical – Week of May 13, 2018
"Mirror coatings" can be applied to sunglass lenses to make them darker and give the front lens surface a mirror-like finish. Mirror coatings are popular among outdoor enthusiasts for their ability to decrease the amount of light passing through the tinted lens by a further 10-60%, making them especially useful for work or play in sand, water, and snow or at higher altitudes.
A variation of the mirror coat, known as a "flash coat," is a half mirror that enables people to see the eyes of the sunglass wearer.
Solid mirror coatings have a higher percentage of luminous reflectance than their corresponding flash mirror colors. As a result, a sold mirror shows a higher density of the color. It is important to handle mirror-coated eyewear with care to keep the coating free from crazes and scratches.
Inside REGIONAL EYE OPTICAL, you will find frames featuring the latest technology, including titanium and stainless steel with spring-loaded hinges, as well as magnetic clip-on sunglasses. You'll also find single vision, bifocal, and trifocal lenses, all available with the latest in anti-reflective and scratch resistant coatings.
To learn more, please call 320-587-6309. We are located just inside Regional Eye Center at 1455 Montreal Street, SE in Hutchinson, MN. Our business hours are:
Mon. & Thurs. 8:00am – 7:30pm
Tues. & Wed. 8:00am – 5:30pm
Fri. 8:00am – 4:00pm
Sat. 8:30am to Noon (Sep-May)
---