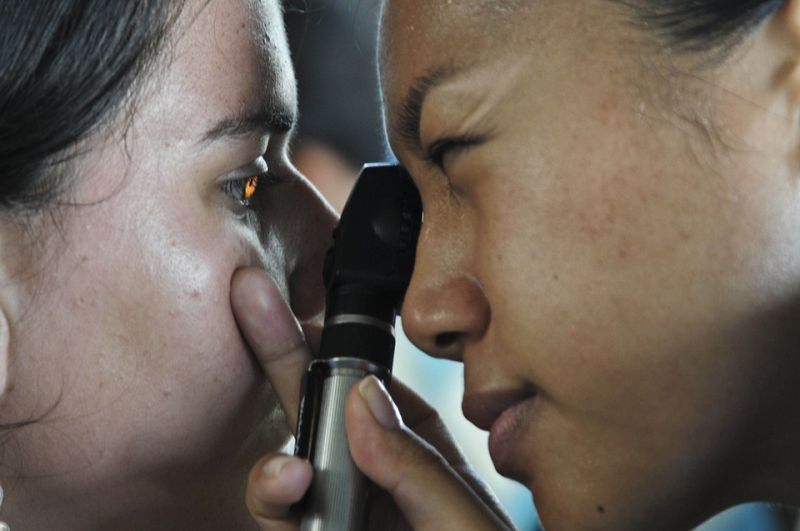 Optic Topic by Steven A. Queenan at Regional Eye Optical – Week of June 24, 2018
Now that summer break has started, now is the perfect time to get your child in for their eye exams. There tends to be more flexibility in appointment availability then during the school year when you're trying to work around all the school activities.
If your child's prescription changes, this will give her (him) a chance to adapt to the new prescription at a leisurely pace. Also, if your child is thinking of getting contact lenses for the first time, this will allow them the opportunity to break into their wear without having to work around their school activities schedule.
Or maybe it's time for prescription sunglasses to protect your child's eyes from the UV rays of the sun. This is important for both children as well as adults.
After your exam, bring your prescription to REGIONAL EYE OPTICAL. We have a large selection of frames and our knowledgeable opticians will be happy to assist you in selecting the right frame for you. The opticians will also go over the lens options that will best suit your needs. To learn more, please call 320-587-6309. We are located just inside Regional Eye Center at 1455 Montreal Street, SE in Hutchinson, MN. Our business hours are:
Mon. & Thurs. 8:00am – 7:30pm
Tues. & Wed. 8:00am – 5:30pm
Fri. 8:00am – 4:00pm
Sat. 8:30am to Noon (Sep-May)
---