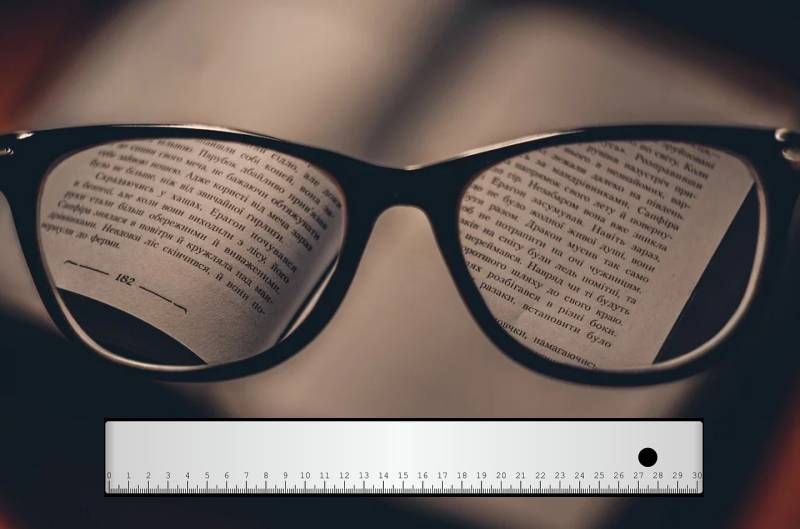 Optic Topic by Steven A. Queenan at Regional Eye Optical – Week of December 26, 2019
Selecting eyeglass frames is somewhat like purchasing a suit, in that a number of measurements need to be taken to ensure a proper fit. These measurements include the "frame width" (which measures the entire horizontal front of the frame), the "lens height" (which is the the vertical measurement o the lens), the "bridge" (which is the part of the frame that rests across the bridge of the nose), the "temple" arms (which connect to the front of the frame on either side and rest behind the ear), and the "lens width" or "eye size" (which is the horizontal diameter of one lens).
The lens width, bridge width, and temple length measurements may be printed on the inside of the temple arm. The most important eyeglass frame dimension, the frame width, will not be printed on the temple arm.
Making a decision about your eyewear goes beyond good vision and makes a statement about who you are. Your decision affects how you see and also how you want to be seen by others. REGIONAL EYE OPTICAL carries many top designer eyewear brands.
To learn more, please call 320-587-6309. We are located just inside Regional Eye Center at 1455 Montreal Street, SE in Hutchinson, MN. Our business hours are:
Mon. & Thurs. 8:00am – 7:30pm
Tues. & Wed. 8:00am – 5:30pm
Fri. 8:00am – 4:00pm
Sat. 8:30am to Noon (Labor Day thru last Saturday of April)
---