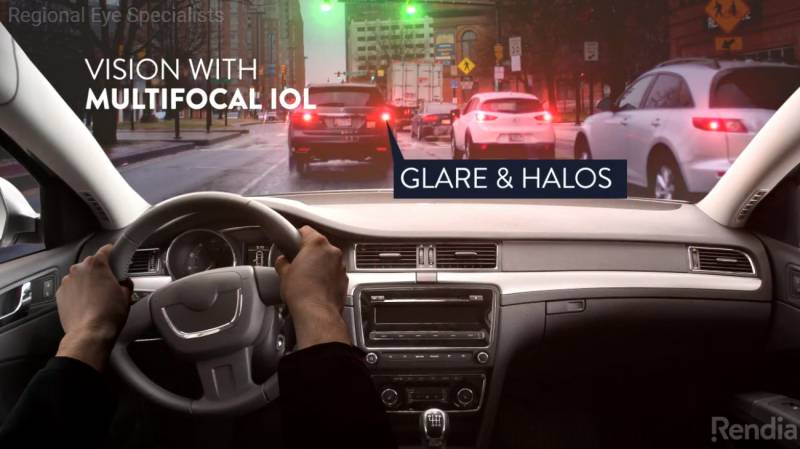 Optic Topic by Steven A. Queenan at Regional Eye Optical – Week of November 24, 2019
If you have ever looked through optical lenses and noticed colored halos around lights, you have an idea of what "chromatic aberration" is. This distortion is caused by the lenses' inability to focus all colors onto the same focal point.
Eyeglass wearers can best avail themselves of this information by referring to the "Abbe value" (or number) of a lens material. Abbe values for eyeglass lens materials range from 59 (glass) to 30 (polycarbonate).
Named after the German physicist who defined it, Ernst Abbe, this number is a measure of how broadly the lens disperses different wavelengths of light as light passes through it. Lens materials with a low Abbe value have high dispersion (causing noticeable chromatic aberration), while those with high Abbe numbers will display less chromatic aberration.
No matter what your eye condition, or how you choose to view the world, there are now prescription lenses that meet your unique lifestyle and vision correction needs.
To learn more, please call 320-587-6309. We are located just inside Regional Eye Center at 1455 Montreal Street, SE in Hutchinson, MN. Our business hours are:
Mon. & Thurs. 8:00am – 7:30pm
Tues. & Wed. 8:00am – 5:30pm
Fri. 8:00am – 4:00pm
Sat. 8:30am to Noon (Labor Day thru last Saturday of April)
---