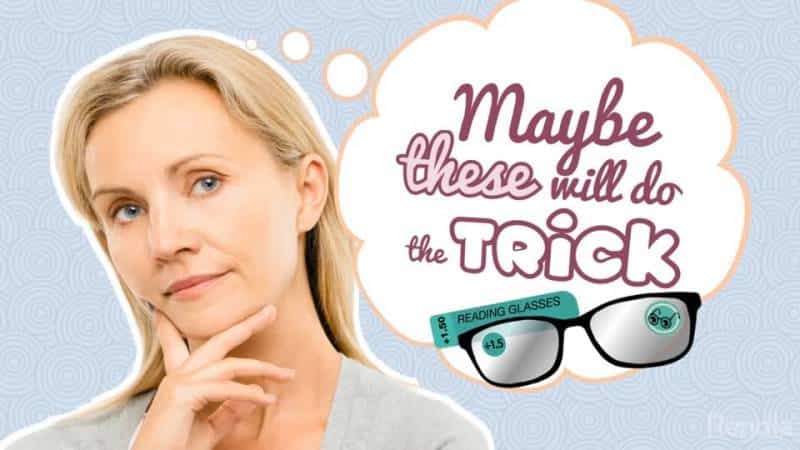 We've all seen them at our corner drugstore – displays of reading glasses in varying strengths.
You may have even thought to yourself, "I have been struggling to read lately – Maybe these will do the trick." While these glasses may seem like a convenient solution to your vision problems, you may want to think twice before picking up a pair! Ever wonder what makes over the counter "readers" so affordable? This apparent bargain unfortunately comes at a high price.
These lenses are mass produced using cheap materials, which can cause them to have imperfections resulting in headaches, eyestrain, and double vision. More importantly, they can mask underlying vision problems that may get worse if left untreated.
Generic readers are just that generic and not tailored to your specific vision needs.
A comprehensive eye exam will allow your eye care professional to determine the best solution for you. If you are considering buying readers, call your eye care professional and set up an appointment first. Your eyes will thank you!
To learn more, please call 320-587-6309. We are located just inside Regional Eye Center at 1455 Montreal Street, SE in Hutchinson, MN. Our business hours are:
Mon. & Thurs. 8:00am – 7:30pm
Tues. & Wed. 8:00am – 5:30pm
Fri. 8:00am – 4:00pm
Sat. 8:30am to Noon (Sep-May)
---