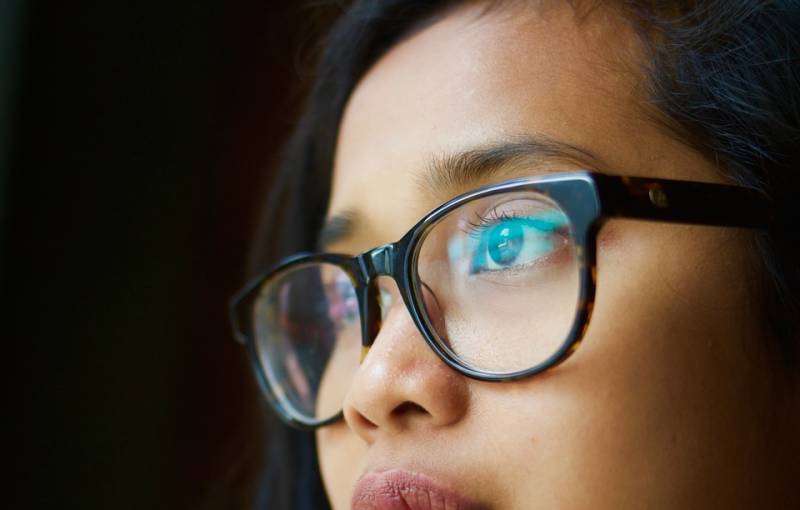 Optic Topic by Steven A. Queenan at Regional Eye Optical – Week of September 17, 2018
In order for your eyeglasses to fit properly, they should be custom-fitted to your face so that they are comfortable and the lenses perform as intended. Glasses that slip down the bridge of the nose or otherwise move during wear will not deliver optimum vision.
With this in mind, it is important that the "endpieces" at the widest part of the frame extend no further than the widest part of your face (at the temples). This aspect of fit is more important than the size of the lens.
Beyond that, each eye should be centered in its corresponding lens up to 5 millimeters inside the lens center. Nose pads should rest comfortably on the sides of the nose. Eyeglasses frames' arms (known as "temples") should extend straight back to your ears and only touch the side of your head just in front of your ears. The 45-degree "temple tip" should rest comfortably but firmly at the top of the ear.
Inside REGIONAL EYE OPTICAL, you will find frames featuring the latest technology, including titanium and stainless steel with spring-loaded hinges, as well as magnetic clip-on sunglasses. You'll also find single vision, bifocal, and trifocal lenses, all available with the latest in anti-reflective and scratch resistant coatings.
To learn more, please call 320-587-6309. We are located just inside Regional Eye Center at 1455 Montreal Street, SE in Hutchinson, MN. Our business hours are:
Mon. & Thurs. 8:00am – 7:30pm
Tues. & Wed. 8:00am – 5:30pm
Fri. 8:00am – 4:00pm
Sat. 8:30am to Noon (Sep-May)
---