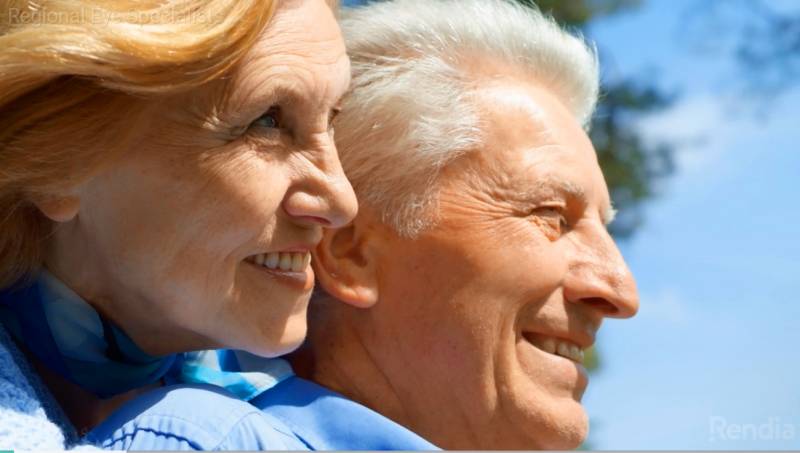 Cataract surgery is one of the safest and most commonly performed operations in medicine.
Now, a new form of the procedure is available that adds laser precision to the operation. This advanced method significantly improves the precision of several key steps performed during cataract surgery. By combining computer-controlled laser technology with advanced 3D imaging, laser cataract surgery is customized to meet your unique visual needs, resulting in a better visual outcome.
Traditional cataract surgery uses a hand-held blade, to create incisions in the cornea, while laser cataract surgery uses a computer-controlled laser that precisely determine the size, shape, and location of the incisions. For patients with astigmatism, traditional cataract surgery uses a blade, to create arc-line incisions in the outer area of the cornea, to correct the uneven shape. With laser cataract surgery, these incisions can be created with the laser, at the precise length, depth, and location necessary.
Before removing the cataract, an opening is made in the thin membrane that surrounds the lens. This step is called capsulorhexis. Studies have shown that performing a manual capsulorhexis with a bent or shaped needle by hand, is much less accurate than creating a capsulorhexis with a computer-controlled laser. The consistently precise laser-controlled capsulorhexis contributes to better lens positioning, and therefore more predictable visual results. This is especially important when implanting premium lenses, that are designed to reduce a patient's need for glasses after surgery.
Once the surgeon has access to the inner lens, it is then split into smaller pieces for removal. Traditional cataract surgery uses ultrasonic energy to divide the natural lens into segments. Laser cataract surgery is able to create these segments quicker, and with far less energy. With both traditional and laser cataract surgery, the smaller pieces of cataract are then removed from the eye, using an ultrasonic technique called phacoemulsification. However, with laser cataract surgery, the laser softens the lens, so less ultrasound energy is needed, to remove the pieces of cataract.
This leads to less strain on the eyes delicate tissues, including the cornea as well as the membrane and fibers that hold the intraocular lens in place.
This artificial replacement lens is implanted into the capsular bag where the cataract used to be. In summary, using a laser for certain steps of the cataract procedure reduces the number of instruments needed for surgery, and increases the precision and accuracy of the procedure. Combined with 3D imaging technology, laser cataract surgery makes a very good procedure even better, and is a natural complement to the new generation of lens implants designed to reduce, or eliminate the need for glasses, after cataract surgery.
To learn more, please call 320-587-6308. We are located at 1455 Montreal Street, SE in Hutchinson, MN. Our business hours are:
Mon. & Thurs. 8:00am – 7:30pm
Tues. & Wed. 8:00am – 5:30pm
Fri. 8:00am – 4:00pm
Sat. 8:30am to Noon (Sep-May)
---