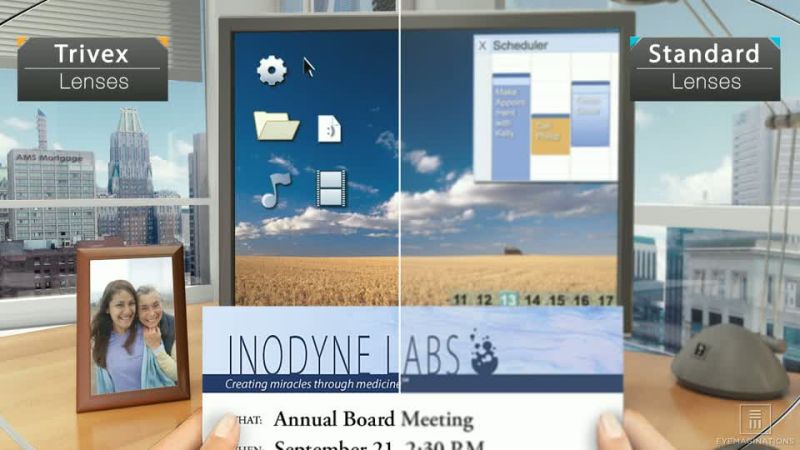 Optic Topic by Steven A. Queenan at Regional Eye Optical – Week of October 11, 2020
When it comes to selecting a lens material that will supply a high degree of impact resistance, "Trivex" lenses are not only equal to polycarbonate, but they also offer some advantages. Both Trivex and polycarbonate lenses are thinner and lighter than regular plastic lenses, offer 100% protection from the sun's harmful ultraviolet (UV) light, and are up to ten times more impact-resistant the plastic or glass lenses.
Because Trivex lenses are composed of a urethane-based polymer and are made from a cast-molding process similar to the way in which regular plastic lenses are made, they provide the advantage of crisper optics than injection-molded polycarbonate lenses.
When optic quality is as important a consideration as safety is, look into Trivex lenses.
While Trivex lenses are about 10% lighter than polycarbonate lenses, polycarbonate lenses are about 10% thinner than Trivex lenses due to a higher index of refraction. For optimal comfort, vision and appearance, it's a good idea to have anti-reflective applied to Trivex lenses. This microscopic coating eliminates light reflecting from the front and back surfaces of the the lenses, giving the lenses a crystal-clear appearance.
To learn more, please call 320-587-6309. We are located just inside Regional Eye Center at 1455 Montreal Street, SE in Hutchinson, MN. Our business hours are:
Mon. & Thurs. 8:00am – 7:30pm
Tues. & Wed. 8:00am – 5:30pm
Fri. 8:00am – 1:00pm
Sat. Closed
---