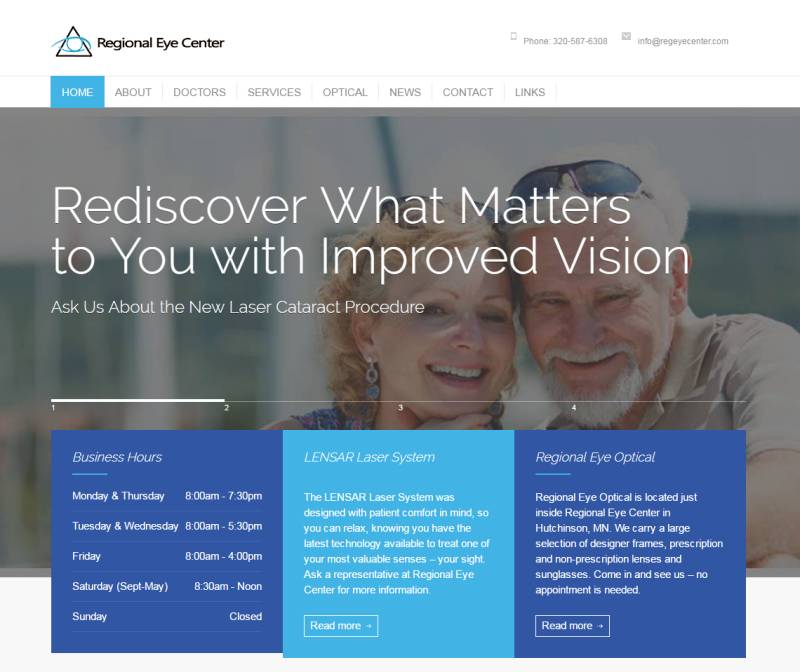 Optic Topic by Steven A. Queenan at Regional Eye Optical – Week of November 14, 2016
I have been writing Optic Topic articles for many years. I have written about frames, lenses, lens materials, tints, and other Lens treatment options. I would like to use this article to call your attention to our website at www.regeyecenter.com.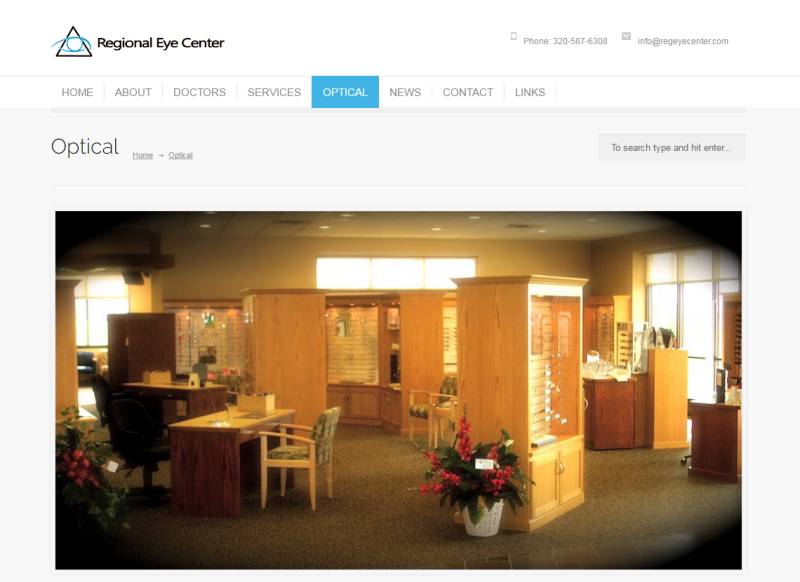 Our website is dedicated to Regional Eye Center. When you arrive at the Home page, click on the Optical tab. This brings you to the section dedicated to Regional Eye Optical. As you scroll down, there will be products highlighted in blue letters. Click on any one of those products and you will see a short, but informative video about that product. If you click on the News tab, you will be able to view some of my past Optic Topic articles. We will continue to update that page as my articles appear in the Hutchinson Leader.
To learn more, please call 320-587-6309. We are located just inside Regional Eye Center at 1455 Montreal Street, SE in Hutchinson, MN. Our business hours are:
Mon. & Thurs. 8:00am – 7:30pm
Tues. & Wed. 8:00am – 5:30pm
Fri. 8:00am – 4:00pm
Sat. 8:30am to Noon (Sept-May)
Sun. Closed
Our website also has information about the services and clinicians at Regional Eye Specialists and Regional Eye Surgery Center.
---