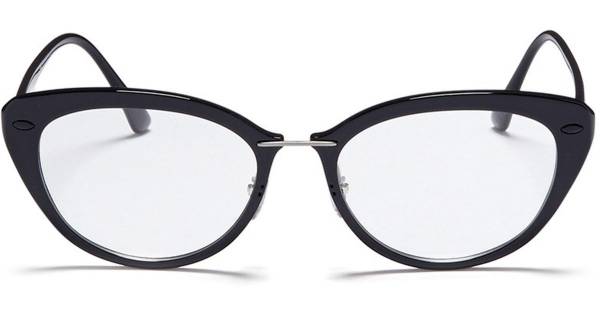 Optic Topic by Steven A. Queenan at Regional Eye Optical – Week of March 4, 2018
Women intent on recreating the glamour associated with the top movie stars of the 1950s need look no further than today's cat-eye glasses. This beguiling form of eyewear, which was worn by big-name stars such as Marilyn Monroe and Audrey Hepburn, features thick rims and hinge attachments at the up-turned top corner of each lens.
This style recalls the shape of the tail fins of America's equally iconic road cars of the same era.
Prior to the introduction of cat-eye glasses, the public generally followed Dorothy Parker's dictum that "men seldom make passes at girls who wear glasses." However, after the sultry look of cat-eye glasses took hold, nothing could be further from the truth. Wearers of cat-eye glasses can boost their glamour quotient even higher by choosing brightly colored frames with decorations embedded in the temples.
REGIONAL EYE OPTICAL carries a large selection of designer frames, prescription and non-prescription lenses and sunglasses. Come in and see us! No appointment is needed.
To learn more, please call 320-587-6309. We are located just inside Regional Eye Center at 1455 Montreal Street, SE in Hutchinson, MN. Our business hours are:
Mon. & Thurs. 8:00am – 7:30pm
Tues. & Wed. 8:00am – 5:30pm
Fri. 8:00am – 4:00pm
Sat. 8:30am to Noon (Sep-May)
---