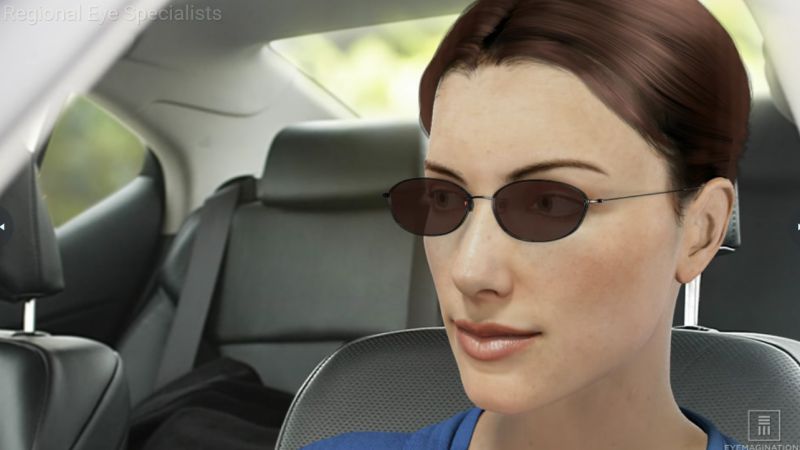 Optic Topic by Steven A. Queenan at Regional Eye Optical – Week of May 1, 2016
One of the hottest trends in eyewear is "smart lenses," which features clear eyeglass lenses when worn indoors that darken quickly when the wearer goes outdoors. These lenses are preferred by those with active lifestyles who can fully appreciate the lenses' ability to rapidly lighten or darken to protect eyes from harsh changes in the light.
They are made from the highest-grade optical plastics and are lightweight and resistant to show and scratches. They also offer protection from the sun's harmful ultraviolet rays. This latter benefit is of particular interest to anyone who knows that protection from UV rays also aids in eye disease prevention. All the benefits that make photochromic lenses popular with adults also make them ideal for children.
Inside Regional Eye Optical in Hutchinson, MN, you will find frames featuring the latest technology, including titanium and stainless steel with spring-loaded hinges as well as magnetic clip-on sunglasses. You'll also find single vision, bifocal, and trifocal lenses, all available with the latest in anti-reflective and scratch resistant coatings.
To learn more, please call 320-587-6309. We are located just inside Regional Eye Center at 1455 Montreal Street, SE in Hutchinson, MN. Our business hours are:
Mon. & Thurs. 8:00am – 7:30pm
Tues. & Wed. 8:00am – 5:30pm
Fri. 8:00am – 4:00pm
Sat. 8:30am to Noon
---