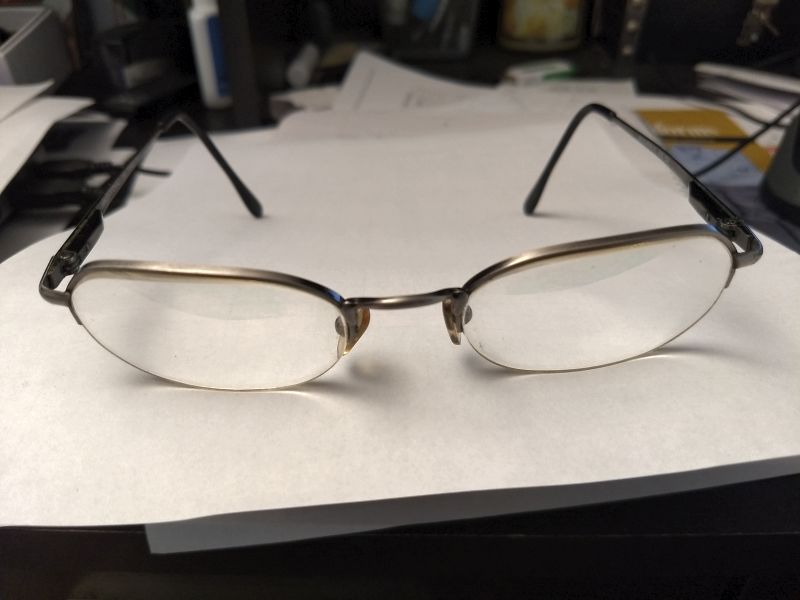 Optic Topic by Steven A. Queenan at Regional Eye Optical – Week of June 7, 2020
Whether you are new to wearing prescription eyeglasses and don't want to draw attention to your glasses, or simply prefer a minimalist look, "rimless" glasses are the perfect choice. As their name suggests, rimless glasses do not have rims, relying instead on the temples (which extend from the temples to the backs of the ears) and bridge (which fits over the nose) for structure.
This design serves to make lenses look as if they are suspended in thin air, in front of the eyes. As you might expect, rimless glasses are lightweight and sophisticated. If you want a similar look that doesn't go quite as far design-wise, "half-rim" eyeglasses come with lenses covered only by top rims as shown in photo.
Half rim eyeglasses emphasize the upper portion of your eyes, if you want to accentuate your eye makeup.
Modern eye wear serves a dual purpose. In addition to being a vision-correcting medical device used to enhance your safety and quality of life, eyeglasses have become a major fashion accessory.
To learn more, please call 320-587-6309. We are located just inside Regional Eye Center at 1455 Montreal Street, SE in Hutchinson, MN. Our business hours are:
Mon. & Thurs. 8:00am – 7:30pm
Tues. & Wed. 8:00am – 5:30pm
Fri. 8:00am – 4:00pm
Sat. 8:30am to Noon (Labor Day thru last Saturday of April)
---