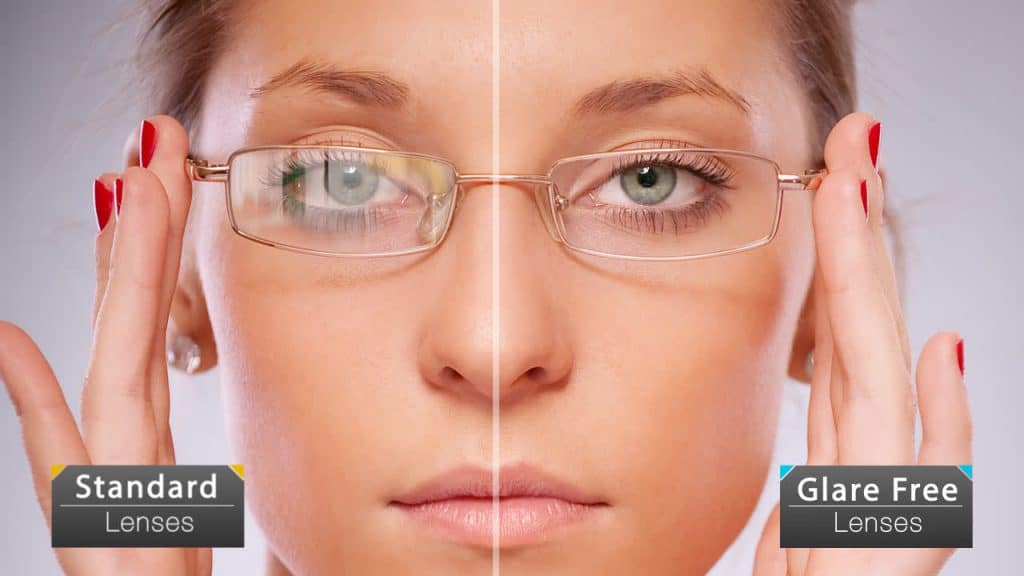 Optic Topic by Steven A. Queenan at Regional Eye Optical – Week of May 25, 2020
Anyone who wears glasses can optimize the potential of their lenses to provide sharp, clear images by having them treated with an "anti-reflective" (AR) coating. Placement of these "anti-glare coatings," as they are also known, on the fronts and backs of lenses prevents reflected light from hindering the wearers' vision. Anti-reflective coatings also render lenses nearly invisible to onlookers, which helps them to see the wearer's eyes better.
Today's AR coatings are not really coatings at all, but rather "baked" on (or fused to) the lens matrix, making them resistant to peeling and scratching. Moreover, many newer AR coatings are "hydrophobic," which means that they are less likely to attract water and grease that would otherwise cause streaking. Anti-reflective coatings virtually eliminate halos around lights, leading to substantial improvements in night driving.
When ordering your prescription eyeglasses, give careful consideration to having them treated with an anti-reflective (AR) coating. Take special care to use only the cleaning agents recommended by your eye care professional. REGIONAL EYE OPTICAL offers a large selection of high end designer frames, eye glasses and sunglasses.
To learn more, please call 320-587-6309. We are located just inside Regional Eye Center at 1455 Montreal Street, SE in Hutchinson, MN. Our business hours will be slightly reduced through the month of May. The Optical will be open Monday thru Friday 8:00 AM – 5:00 PM.
---