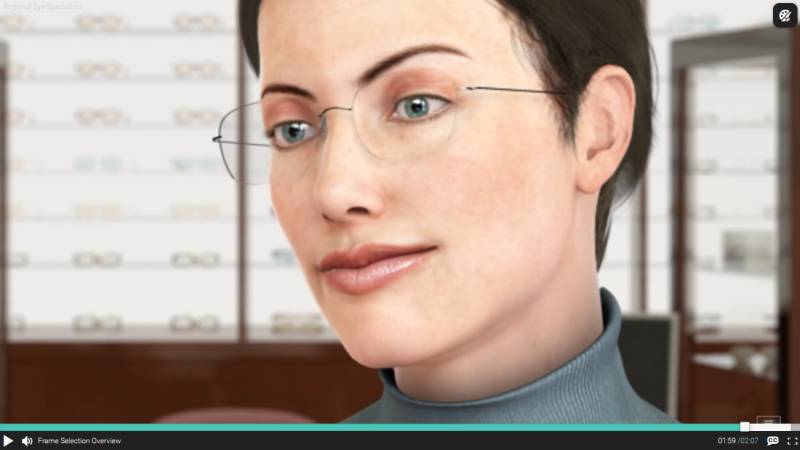 Optic Topic by Steven A. Queenan at Regional Eye Optical – Week of October 16, 2016
For nearly a decade, chunky, plastic eyeglass frames have taken over the eyewear world. Once, these bulky frames were considered to be revolutionary and iconic. Now, they have become so commonplace that they are generally regarded as more evolutionary than revolutionary.
To fill the fashion gap they leave behind comes a new breed of metal frames that have a cleaner look and a more streamlined finish than ever before. The most popular of these are made of strong, lightweight titanium, a silver-colored metal that is very malleable and resistant to corrosion.
When used alone or alloyed with other metals, titanium is an ideal material for creating durable, precision-fit eyeglass frames that are as comfortable as they are cutting-edge fashion statements. Eyeglasses with titanium frames are a little more expensive than glasses with other types of frames. But the long-term benefits of titanium frames far outweigh the difference in costs.
To take the maximum advantage of lightweight titanium frames, those with stronger lens prescriptions should choose high-index lenses with slimmer profiles and reduced weight over regular lenses.
To learn more, please call 320-587-6309. We are located just inside Regional Eye Center at 1455 Montreal Street, SE in Hutchinson, MN. Our business hours are:
Mon. & Thurs. 8:00am – 7:30pm
Tues. & Wed. 8:00am – 5:30pm
Fri. 8:00am – 4:00pm
Sat. 8:30am to Noon (Sept-May)
---