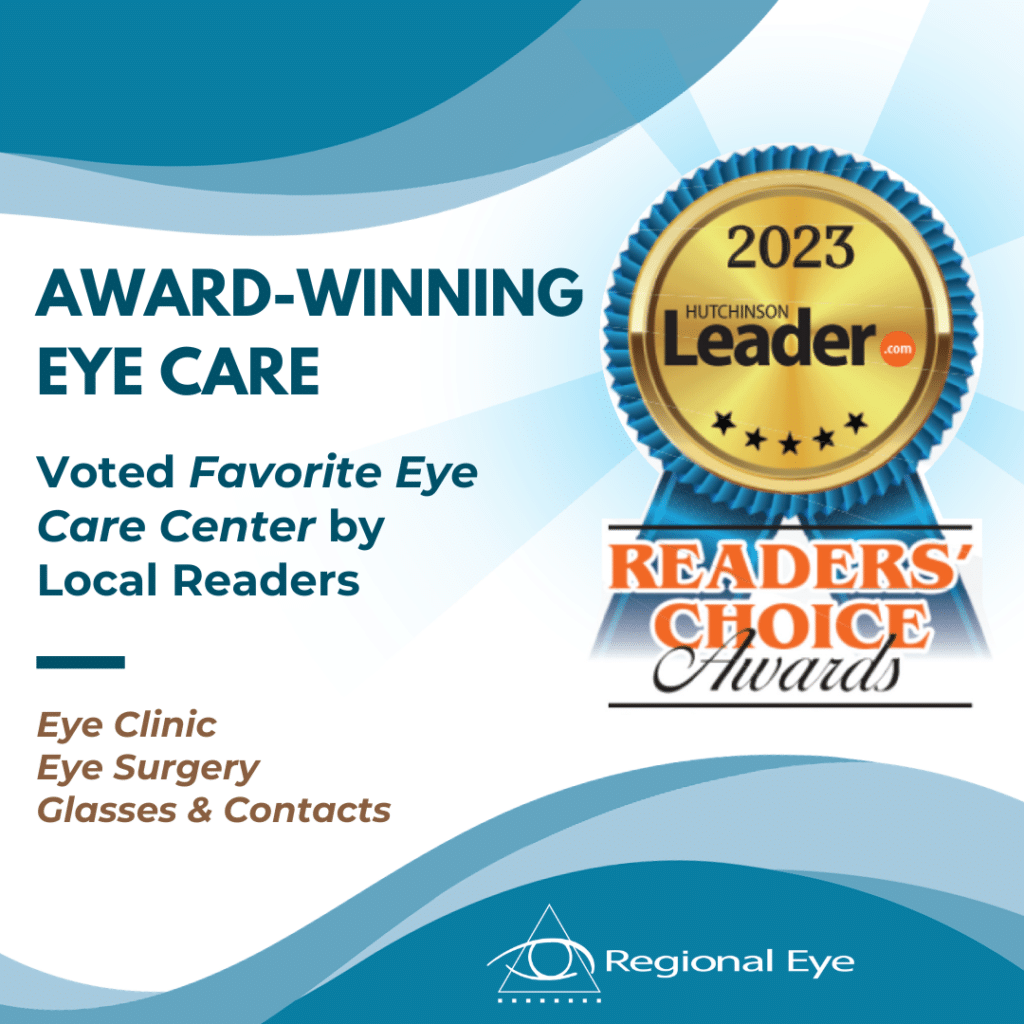 We are excited to announce that Regional Eye Center has been named Favorite Eye Care Center in the Hutchinson Leader "Reader's Choice Awards" for the fifth time. This award is a testament to our dedication to providing top-quality eye care and a reflection of our physicians' commitment to always be at their best. We are very grateful to our patients for voting for us, and for trusting us with their eye care.
Dr. Amy Nyquist and Dr. Allan Wortz, both of our optometrists, expressed their gratitude on behalf of the entire Regional Eye Center team.
"We are thankful to the Hutchinson community for showing love to our eye center. Being recognized as your favorite eye care center is an incredible honor and our team will continue to live up to the honor by providing patients with exceptional eye care. We are thankful to the Hutchinson community who voted for us and who continue to trust us with their medical and surgical eye care needs. We take great pride in the care we give to each and every person that comes into our clinic. We will continue to strive to always do our best and offer the best eye care," they said.
Our expert eye doctors have always given the community reasons to be the trusted eye care providers in Hutchinson. Our eye surgeons are compassionate and dedicated to improving the quality of patients' lives, even outside the Hutchinson community. Since our ophthalmologists Dr. Christopher Wallyn and Dr. Michael Merck founded Regional Eye Care about 30 years ago, they have gone on mission trips twice a year to San Lucas Toliman, Guatemala where they help improve patients' vision.
On Dr. Wallyn's last surgical mission trip, he restored vision to a young man who had been bedridden for several years. Dr. Wallyn and his surgical team performed surgery to remove cataracts from the patient and the next day, his vision was well enough to walk with both eyes and without glasses.
We look forward to being a continued resource for the community's eye care needs.
Check out the Reader's Choice Awards Below
---