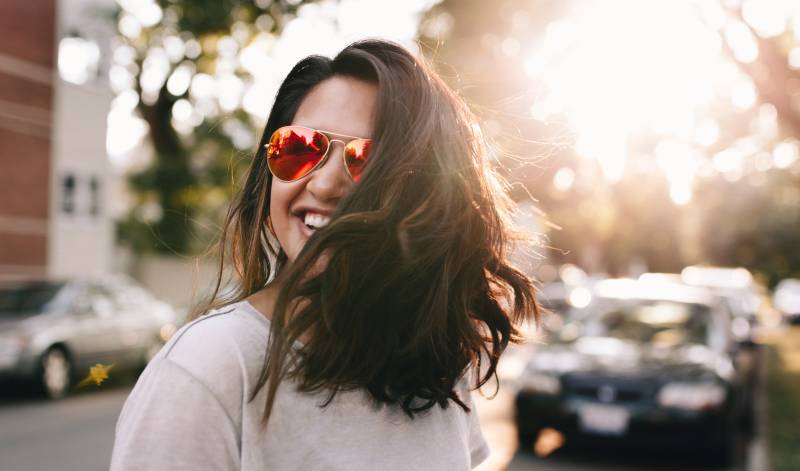 Optic Topic by Steven A. Queenan at Regional Eye Optical – Week of November 26, 2017
For those wondering what the year ahead holds for eyeglass fashions and trends, there is every indication that current preference for colored lenses will continue. Purple, yellow, green and coral lenses remain particularly popular, and there is a clear disposition to outline these lenses in white plastic or metallic frames that provide a degree of color contrast.
It should also be noted that what was popular during the 1980s is ready for a comeback.
This means thick frames in bold colors in every imaginable shape, with retro cat-eye frames topping the list that sport slightly rounder bottoms and pointier wings. Also set to make a big hit are oversized frames, whether round, square, oval, geometric, or butterfly-shaped. To counter the bold look of thick, richly colored frames, there is a movement toward minimalist vintage metal frames.
Glasses say so much about your personality and personal style. At REGIONAL EYE OPTICAL, we are happy to work with you in selecting frames that complement your features. Our experienced opticians work closely with you to select the proper frames to fit your budget as well as your cosmetic, lifestyle and vision needs.
To learn more, please call 320-587-6309. We are located just inside Regional Eye Center at 1455 Montreal Street, SE in Hutchinson, MN. Our business hours are:
Mon. & Thurs. 8:00am – 7:30pm
Tues. & Wed. 8:00am – 5:30pm
Fri. 8:00am – 4:00pm
Sat. 8:30am to Noon (Sep-May)
---