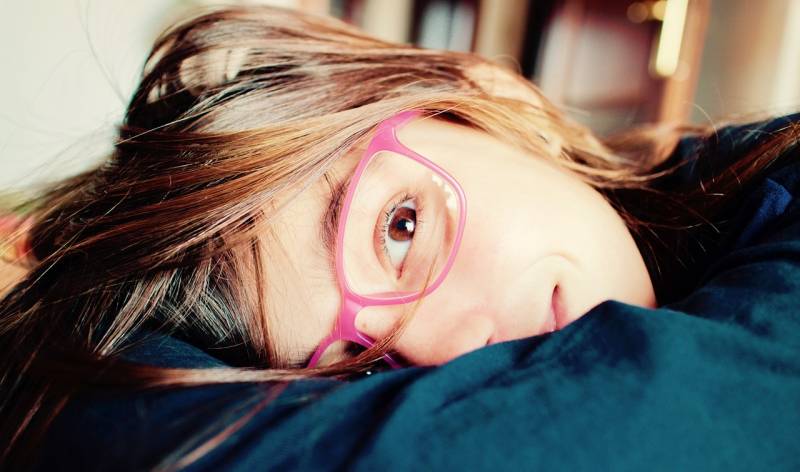 Optic Topic by Steven A. Queenan at Regional Eye Optical – Week of October 1, 2017
Children require eyeglass frames and lenses that complement their lifestyles and satisfy their safety needs. As a starting point, parents of young children should select frames that carry a manufacturer guarantee to cover repairs and provide replacement parts for one to two years.
The hinges at the temples should be able to be bent outward without breaking, and nose pieces should be adjustable to prevent slipping. Wraparound end pieces ensure that children can wear their glasses while playing without fear of them falling off. Polycarbonate lenses address the breakage issue with a shatter-resistant, space-age material. Once these important requirements are met, parents and their children can focus on the fashion aspects of their purchases.
Approximately 1 out of 5 children needs to wear glasses. Unfortunately, it can be hard to get children to wear theme. Children can find glasses uncomfortable, un-stylish or too fragile for an active life. The good news is that there are strong, comfortable, stylish frames now made for children. These glasses not only improve vision, but they look great.
One of the most challenging aspects of choosing suitable frames for young children is that their noses are not fully developed so they do not have a bridge to prevent plastic frames from sliding down. Frames with adjustable nose pads help.
Be sure to watch for next week's Hutchinson Leader Shopper for the announcement of our Fall Frame Trunk Show!
To learn more, please call 320-587-6309. We are located just inside Regional Eye Center at 1455 Montreal Street, SE in Hutchinson, MN. Our business hours are:
Mon. & Thurs. 8:00am – 7:30pm
Tues. & Wed. 8:00am – 5:30pm
Fri. 8:00am – 4:00pm
Sat. 8:30am to Noon (Sep-May)
---