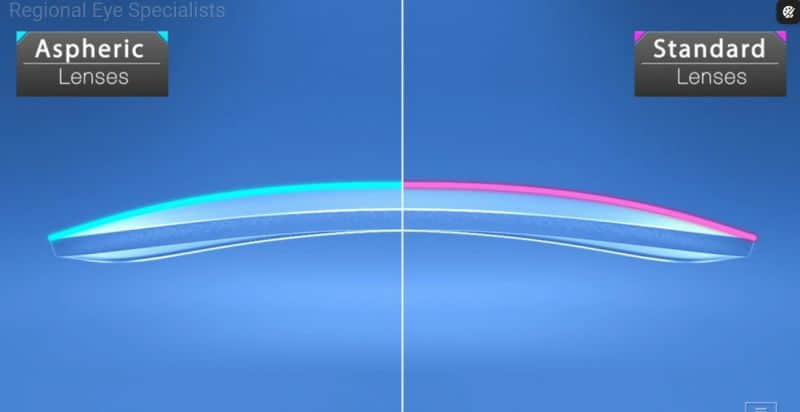 Optic Topic by Steven A. Queenan at Regional Eye Optical – Week of September 17, 2017
While all eyeglass lenses used to be made of glass, plastic lenses are now preferred for their lighter weight, especially in large frames or high-powered prescriptions. Regular plastic (CR-39) lenses are not only more comfortable than glass lenses, but they are more impact-resistant.
They also may scratch more easily than glass, but plastic lenses can be treated with scratch-resistant coatings to make the lenses resistant to the tiny scratches. However, this option will not protect plastic lenses that are mishandled or placed lens-side down. For even lighter weight and greater impact resistance, polycarbonate lenses are a good choice for athletes and children. Although durable, it is essential that this type of plastic lens be treated with a scratch-resistant coating.
Another way to give your lenses a slimmer, more attractive profile is to choose an "aspheric design" in which the lens curvature changes gradually from the center of the lens to its edge, enabling flatter curves without degrading the optical performance.
Glasses say so much about your personality and personal style. At REGIONAL EYE OPTICAL, we are happy to work with you in selecting frames that complement your features. Our experienced optometry professionals work closely with you to select the proper frames to fit your budget as well as your cosmetic, lifestyle, and vision needs.
For more information or to schedule an appointment, please call 320-587-6309. We are located just inside Regional Eye Center at 1455 Montreal Street, SE in Hutchinson, MN. Our business hours are:
Mon. & Thurs. 8:00am – 7:30pm
Tues. & Wed. 8:00am – 5:30pm
Fri. 8:00am – 4:00pm
Sat. 8:30am to Noon (Sept-May)
---