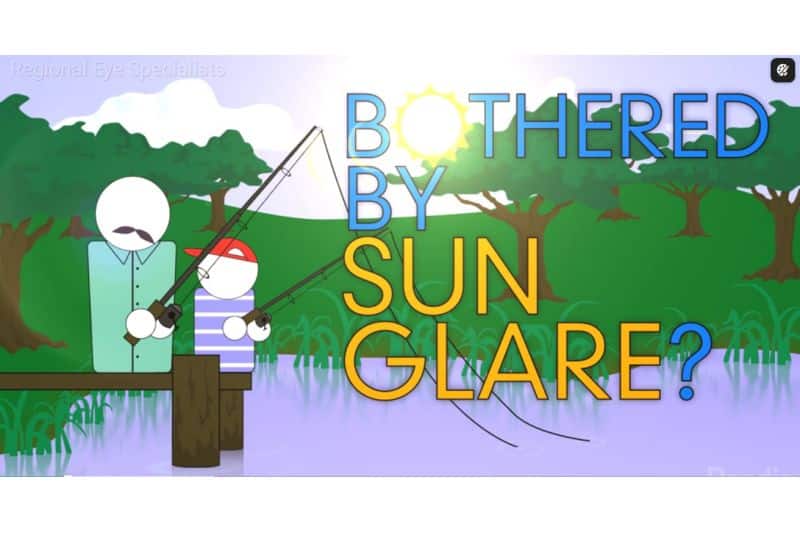 Optic Topic by Steven A. Queenan at Regional Eye Optical – Week of May 5, 2019
Polarized lenses eliminate reflected glare from water; snow; and shiny, man-made surfaces such as metal, mirrors, windshields, and glass. This glare-canceling ability makes polarized lenses beneficial for drivers, light-sensitive individuals, post-cataract surgery patients, and anyone wanting to see more clearly in bright-sun conditions.
All it takes is for sunglasses (with or without prescriptions) to be treated with a special chemical that lines up its molecules in a particular pattern that blacks some of the light passing through the lens. Only the light rays that approach the wearer's eyes vertically can fit through the openings created by the polarized patterns, while the lenses will block out all the horizontal light waves bouncing off water surfaces and automobile windshields.
Polarized lenses can also be treated with an anti-reflective coating that enhances vision by decreasing reflections of the lenses themselves.
Whether you spend your time water skiing or boating, in-line skating or mountain biking, driving or jogging, polarized sunglasses may be the right choice to help you enjoy your life outdoors. Most polarized sunglasses provide UV protection which is important to maintaining healthy eye sight. Just as we put on sunscreen to protect our skin, it's critical that we protect our eyes from UV rays too.
To learn more, please call 320-587-6309. We are located just inside Regional Eye Center at 1455 Montreal Street, SE in Hutchinson, MN. Our business hours are:
Mon. & Thurs. 8:00am – 7:30pm
Tues. & Wed. 8:00am – 5:30pm
Fri. 8:00am – 4:00pm
Sat. 8:30am to Noon (Labor Day thru last Saturday of April)
---