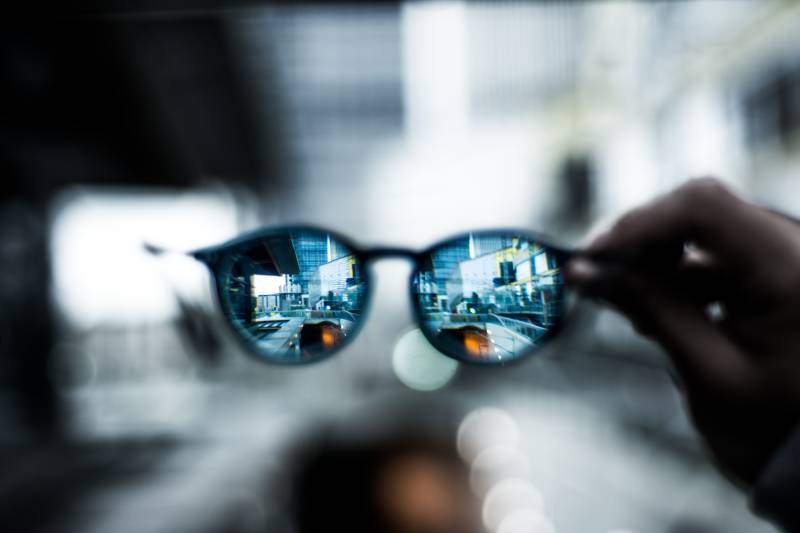 Optic Topic by Steven A. Queenan at Regional Eye Optical – Week of July 4, 2021
When fitting eyeglasses, one crucial measurement is the "bridge," the length (in millimeters) of the part of the frame that rests on the bridge of one's nose. This measurement is particularly important when selecting acetate (plastic) frames, which do not have nose pads and therefore are not as adjustable as metal frames.
If the bridge is fitted too tightly, it will pinch the nose and cause the frames to sit too high on the face. A bridge that is too wide will be prone to slippages, which is highly annoying and also undermines the effectiveness of the lens prescription. The bridge measurement is the second of three numbers engraved on the inside of the temple (arm.) Most bridge measurements range from 16-21 millimeters.
Most glasses have the eye, bridge, and temple information posted as three on the inside of the frame. In addition to the eye, bridge, and temple measurements, it is necessary to know the total frame width.
At REGIONAL EYE OPTICAL, we carry many frames to suit every lifestyle. To learn more, please call 320-587-6309. We are located just inside Regional Eye Center at 1455 Montreal Street, SE in Hutchinson, MN. Our business hours are:
Mon. & Thurs. 8:00am – 7:30pm
Tues. & Wed. 8:00am – 5:30pm
Fri. 8:00am – 1:00pm
Sat. Closed
---