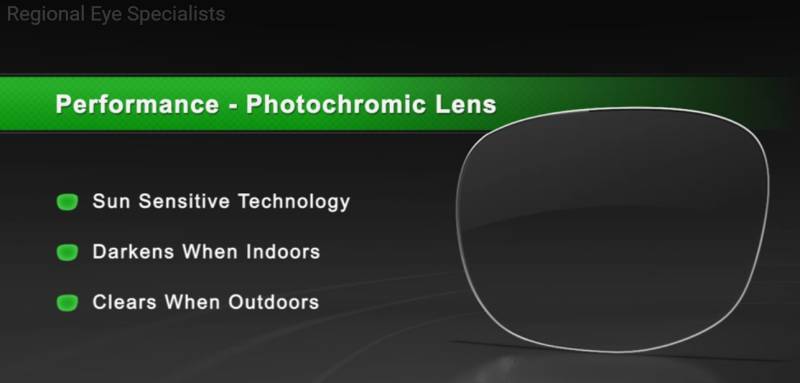 Optic Topic by Steven A. Queenan at Regional Eye Optical – Week of April 2, 2016
Today's hippest eyeglass lenses are also the most versatile, practical, and functional. We are talking about "photochromic" lenses, of course. These lenses darken and lighten according to how much ultraviolet (UV) light they are exposed to. This transformation is made possible by an active ingredient in the lens called silver halide. When the lenses come in contact with UV rays, the molecules of silver halide that are embedded throughout the lens undergo a chemical process that changes their shape. This new structuring of molecules causes them to absorb portions of the visible light, which results in darkening of the photochromic lenses. This technology enables wearers to have one pair of glasses suitable for both indoors and out.
Inside REGIONAL EYE OPTICAL, you will find frames featuring the latest technology, including titanium and stainless steel with spring-loaded hinges, as well as magnetic clip-on sunglasses. You'll also find single vision, bifocal, and trifocal lenses, all available with the latest in anti-reflective and scratch resistant coatings.
To learn more, please call 320-587-6309. We are located just inside Regional Eye Center at 1455 Montreal Street, SE in Hutchinson, MN. Our business hours are:
Mon. & Thurs. 8:00am – 7:30pm
Tues. & Wed. 8:00am – 5:30pm
Fri. 8:00am – 4:00pm
Sat. 8:30am to Noon
---