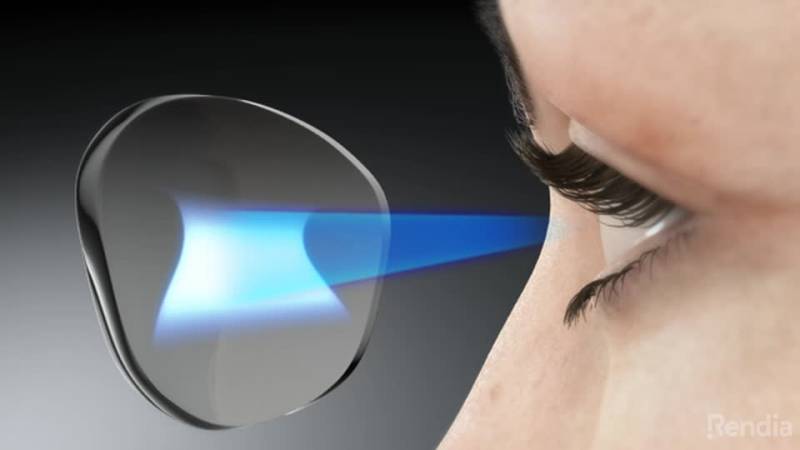 Optic Topic by Steven A. Queenan at Regional Eye Optical – Week of September 2, 2019
Trifocals are lenses with three regions that correct for near, intermediate, and far vision. These three prescriptions are demarcated by lines, which some wearers find have a cosmetically unappealing aging effect.
Progressive lenses offer close, middle, and distance vision correction without telltale lines between the fields.
Those who opt for the no-line look of progressives should allow themselves about ten days to get used to them. the primary skill that must be learned is to hold the head in the exact location that allows viewing through the portion of the lens that is needed. Reading initially offers the challenge of swiveling the head and rapidly scanning the print (to avoid peripheral distortion). With progressive lenses, the transition between the prescription areas is smoother than the abrupt change found in trifocals.
Did you have your eye exam at another practice? Bring your prescription to REGIONAL EYE OPTICAL and let us help you choose the best eyewear to fit your style and budget. Whether you're being fit in eyeglasses or contact lenses, we will work with you for as long as it takes to find what works for your lifestyle.
To learn more, please call 320-587-6309. We are located just inside Regional Eye Center at 1455 Montreal Street, SE in Hutchinson, MN. Our business hours are:
Mon. & Thurs. 8:00am – 7:30pm
Tues. & Wed. 8:00am – 5:30pm
Fri. 8:00am – 4:00pm
Sat. 8:30am to Noon (Labor Day thru last Saturday of April)
---