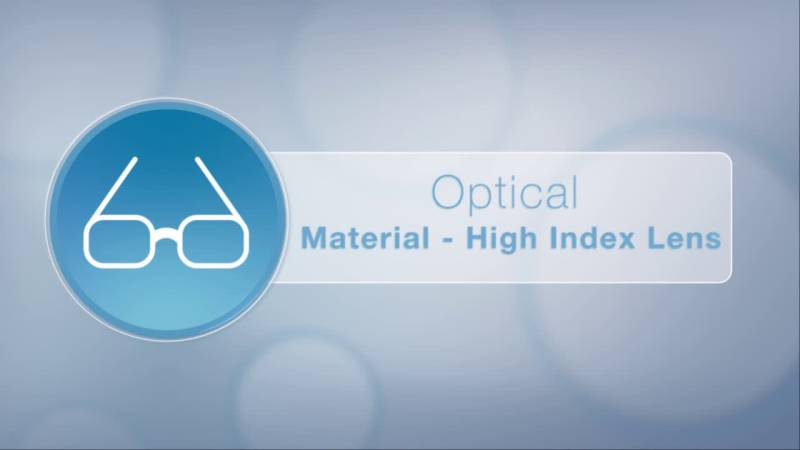 Optic Topic by Steven A. Queenan at Regional Eye Optical – Week of January 17, 2021
Prescription lenses are most commonly prescribed for nearsighted individuals whose eyeglass lenses are typically thicker at the periphery and thinner toward the center. As the prescription gets stronger, the lenses become thicker. Today's lens materials make it possible to produce concave lenses that are more cosmetically appealing.
"High-index" lenses are both thinner and lighter in weight than lenses made of materials with less refractive (light-bending) ability.
The higher index of refraction of the lens material enables high-index lenses to squeeze more prescriptive power into the lens. Further improvement can be made by "rolling" and polishing the edges of the lens. Very nearsighted individuals can help themselves by selecting smaller frames, which call for smaller lenses. "Lens index" is a number that describes how thick or thin eyeglass lenses are. The higher a lens' index is, the thinner the lens becomes.
No matter what your eye condition, or how you choose to view the world, there are now prescription lenses that meet your unique lifestyle and vision correction needs. At REGIONAL EYE OPTICAL we carry hundreds of designer frames in different styles, colors, and sizes.
To learn more, please call 320-587-6309. We are located just inside Regional Eye Center at 1455 Montreal Street, SE in Hutchinson, MN. Our business hours are:
Mon. & Thurs. 8:00am – 7:30pm
Tues. & Wed. 8:00am – 5:30pm
Fri. 8:00am – 1:00pm
Sat. Closed
---