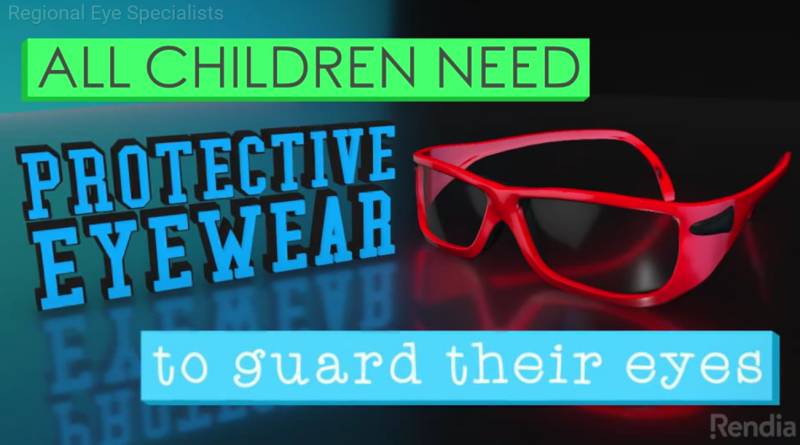 Optic Topic by Steven A. Queenan at Regional Eye Optical – Week of January 22, 2017
New research finds that sports-related eye injuries cause about 30,000 emergency room visits in the United States each year, and that sports eye injuries are the largest cause of vision loss in children. The incidence of these injuries peaks during adolescent years.
Researchers also found the top three causes of eye injuries among young males to be basketball (23%), baseball or softball (14%), and shooting air guns or paintball guns (12%). One-fifth of baseball-related injuries involve bone fractures around the eye's orbit. Basketball injuries that result from elbowing also cause similar fractures. Clearly, children and adolescents need to wear sports eyewear that protects against such injuries and prevents vision loss that could damage any future ability to play sports.
Your family's eyes are an important asset and protecting them is our goal. Whether you need prescription glasses to improve your vision to 20/20 or glasses to protect the eyes during physical activity, REGIONAL EYE OPTICAL has its eyes on your eyes!
To learn more, please call 320-587-6309. We are located just inside Regional Eye Center at 1455 Montreal Street, SE in Hutchinson, MN. Our business hours are:
Mon. & Thurs. 8:00am – 7:30pm
Tues. & Wed. 8:00am – 5:30pm
Fri. 8:00am – 4:00pm
Sat. 8:30am to Noon
---