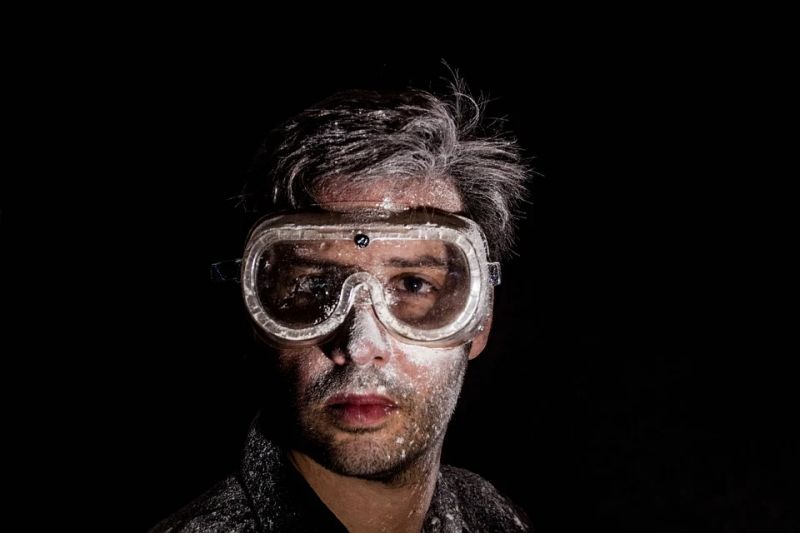 Optic Topic by Steven A. Queenan at Regional Eye Optical – Week of December 23, 2020
Compared to construction sites and factories, the home may seem like a tame place. However, hammer and nails, household cleaning solutions, and the deep-fat fryer can jeopardize your eyesight with an errant nail or inadvertent splash of chemical liquid or hot oil.
According to a recent survey, fewer than half of survey respondents cited their home (especially the yard or garage) as the most common site of serious eye injury. Slightly more than a third of those surveyed indicated that they regularly wear protective eyewear when working at home.
Yet, according to medical statistics, nearly half of all eye injuries occur in an around the home, annually. Wearing approved eyewear can prevent 90% of eye injuries in the home.
Parents who wear protective eyewear at home set an example for their children. Safety glasses may have prescription lenses or non-prescription lenses. Protective eyewear should be selected for its appropriateness for a given task.
To learn more, please call REGIONAL EYE OPTICAL at 320-587-6309. We are located just inside Regional Eye Center at 1455 Montreal Street, SE in Hutchinson, MN. Our business hours are:
Mon. & Thurs. 8:00am – 7:30pm
Tues. & Wed. 8:00am – 5:30pm
Fri. 8:00am – 1:00pm
Sat. Closed
---