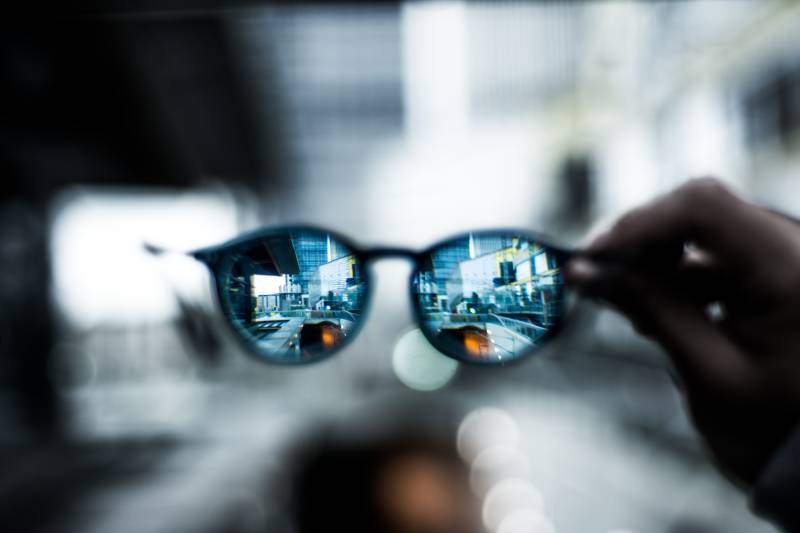 Optic Topic by Steven A. Queenan at Regional Eye Optical – Week of June 25, 2017
"Bridge" (the part of the frame between the lenses that sits on the nose) measurement and type are important factors to consider when determining the perfect fit of a pair of eyeglass frames. A "keyhole bridge," which is most appropriate for individuals with nose bridges that are small or flat, is shaped like an old-fashioned keyhole and rests on the sides of the upper part of the nose.
As for the "saddle bridge," it is shaped like its namesake and spreads the weight of the frame across the sides and the top of the nose. An adjustable bridge includes nose pads that can be adjusted, while a double bridge has a reinforcing bar over the top of the bridge. "Bridge size," the second of four measurements engraved on the inside of the eye temple (arm pieces), is the distance between the two eyeglass lenses (in millimeters) and typically ranges from 14mm to 24mm.
Glasses say so much about your personality and personal style. At REGIONAL EYE OPTICAL, we are happy to work with you in selecting frames that complement your features. Our experienced opticians work closely with you to select the proper frames to fit your bridge as well as your cosmetic, lifestyle and vision needs.
To learn more, please call 320-587-6309. We are located just inside Regional Eye Center at 1455 Montreal Street, SE in Hutchinson, MN. Our business hours are:
Mon. & Thurs. 8:00am – 7:30pm
Tues. & Wed. 8:00am – 5:30pm
Fri. 8:00am – 4:00pm
Sat. 8:30am to Noon (Sept-May)
---