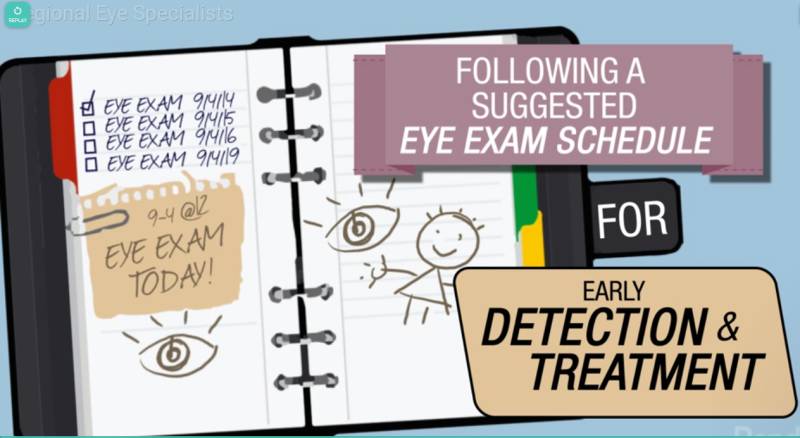 Optic Topic by Steven A. Queenan at Regional Eye Optical – Week of August 6, 2017
As we prepare our children for the upcoming school year, we take them shopping for clothes and school supplies among other things. Let's not forget one often overlooked item, an eye exam. Proper vision is an essential tool for learning. In fact, studies show that up to 80% of our learning comes through our vision.
August can be a very busy month for families with all the events like vacations, festivals and fairs. Before this busy month comes to an end, make an eye exam appointment for your child. If your child is interested in contact lenses, this will give them time to get fully adapted to contacts before the fall sport season begins.
The eye care professionals at REGIONAL EYE CENTER are ready to fulfill yours and your families eye care needs. We have evening appointments available to work around most peoples work schedules. REGIONAL EYE OPTICAL also has evening hours and their experienced opticians are ready to assist you to ensure your prescription is filled properly.
To make an appointment for your child's eye exam, please call 320-587-6308. Regional Eye Center and Regional Eye Optical are located at 1455 Montreal Street, SE in Hutchinson, MN. Our business hours are:
Mon. & Thurs. 8:00am – 7:30pm
Tues. & Wed. 8:00am – 5:30pm
Fri. 8:00am – 4:00pm
Sat. 8:30am to Noon (Sept-May)
---