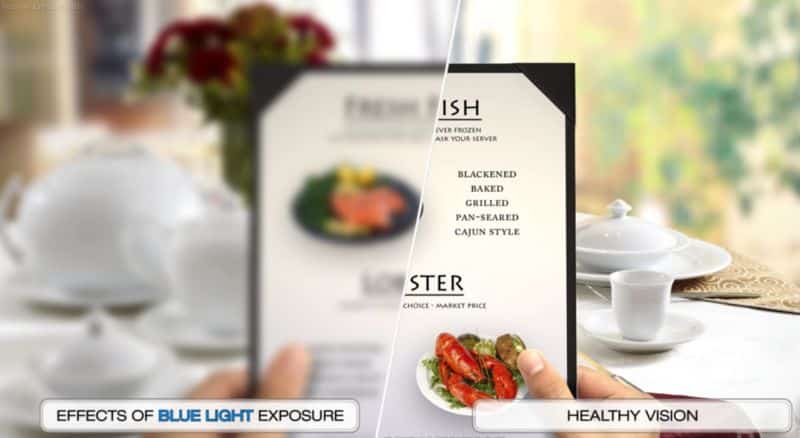 Every day we are exposed to increasing amounts of Blue Light.
Outdoor exposure to blue light comes from the sun;, while Indoor exposure, comes from artificial sources of blue light, such as computers, tablets, cell phones, televisions, and modern energy efficient light bulbs. Over time, blue light can impair our daily visual performance, disrupt our ability to sleep, and contribute to the development of macular degeneration;, a devastating eye disease that can lead to vision loss.
Constant exposure can impact visual performance, by increasing sensitivity to glare, reducing contrast and color perception, and decreasing visual acuity. Ask your eye care professional, how you can protect yourself, and your loved ones, from the dangers of blue light exposure.
Regional Eye Center is located at 1455 Montreal Street, SE in Hutchinson, MN. Our eye care team is composed of Ophthalmologists, Optometrists, Opticians and experienced Ophthalmic Technicians and Assistants. We strive for excellence in all that we do, to be eager to help and to compassionately care for each patient's eye care concerns. We understand how important clear vision is to the quality of life of our patients and we dedicate ourselves to the preservation and improvement of vision. Our Board-Certified physicians use their years of medical and surgical experience to provide each patient with an understanding of their eye's condition and with their treatment options.
To learn more about the damaging effects of blue light and macular degeneration, please call us at 320-587-6308.Our business hours are:
Mon. & Thurs. 8:00am – 7:30pm
Tues. & Wed. 8:00am – 5:30pm
Fri. 8:00am – 4:00pm
Sat. 8:30am to Noon (Sept-May)
---